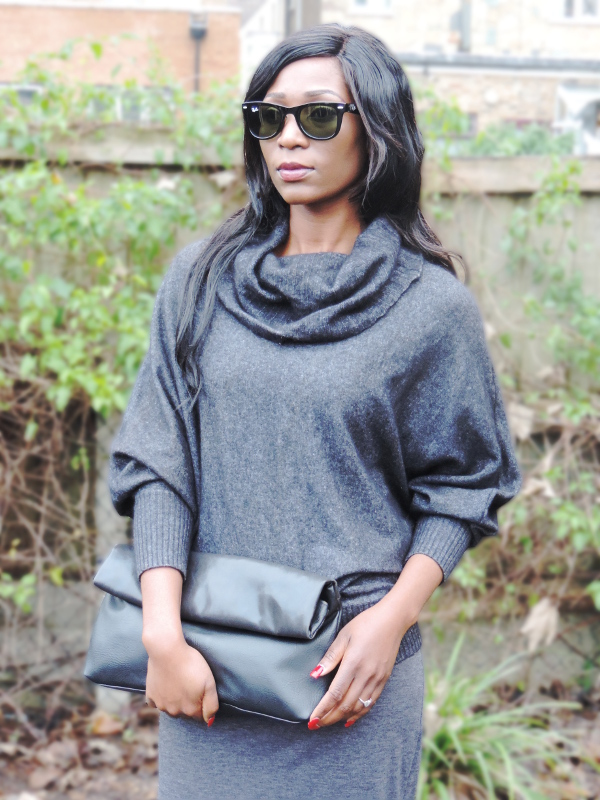 H&M – Jumper // Topshop – Skirt // Newlook – Purse // Ray Ban – Sunglasses // Christian Louboutin
Hello everyone hope you all doing great, New week new blessings. Gone all shades of grey and am loving it, the color of  a cloud-covered sky or of ashes and its has been the new black for the fall for many years now.
Grey is really becoming very cool in fashion now and also a favored hue and favored for both summer and winter and I bet you  all already have grey outfits floating in your closet :), You all have a wonderful week.
Loads Of Love
Naa – xoxo