I'm in love with this fluffy organdy denim shirt, so usual and gorgeous. Paired it with another beautiful floral denim jeans, you can never go wrong denim on denim :).
Wearing:
Topshop (re-twist) – denim top alternative here // jeans here, here // channel – bag // christian louboutin – pumps here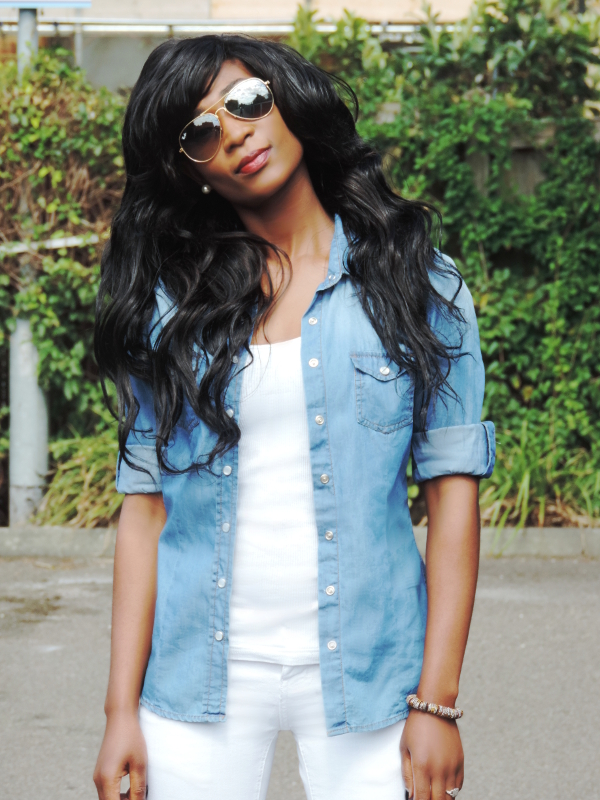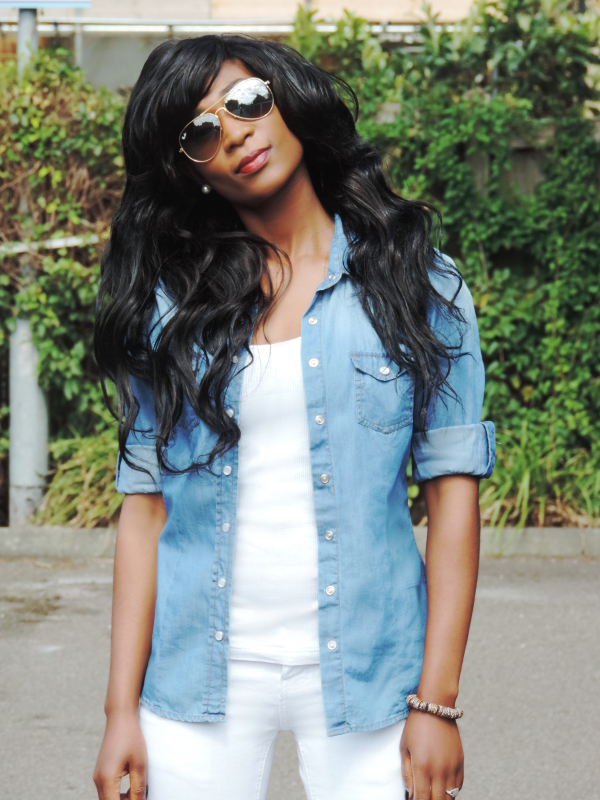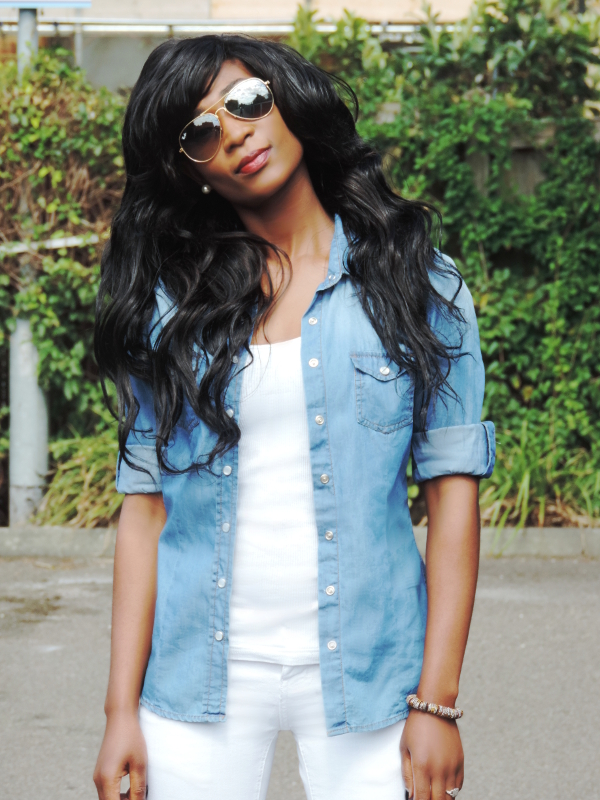 Hello everyone hope your week is going fantastic. Casual chic denim on white on this perfect day, I couldn't have ask for anything better than this beautiful weather today because its been raining a lot lately. Have done few denims this summer and so far I think this denim on white  is one of my favourite.
I'm looking forward to the days ahead as have got few stuff to do here and there, hanging out with my cheeky monkey and enjoying each other as well. You all enjoy your week, love from Naa xxx