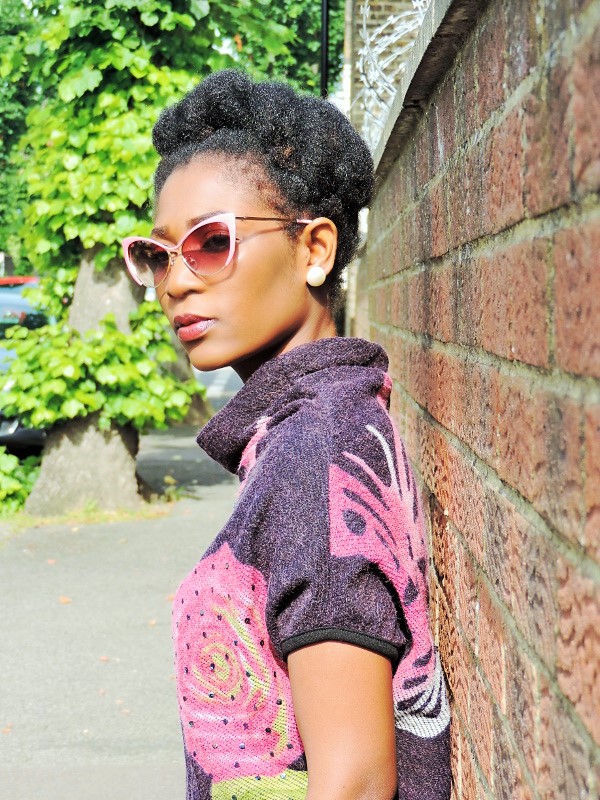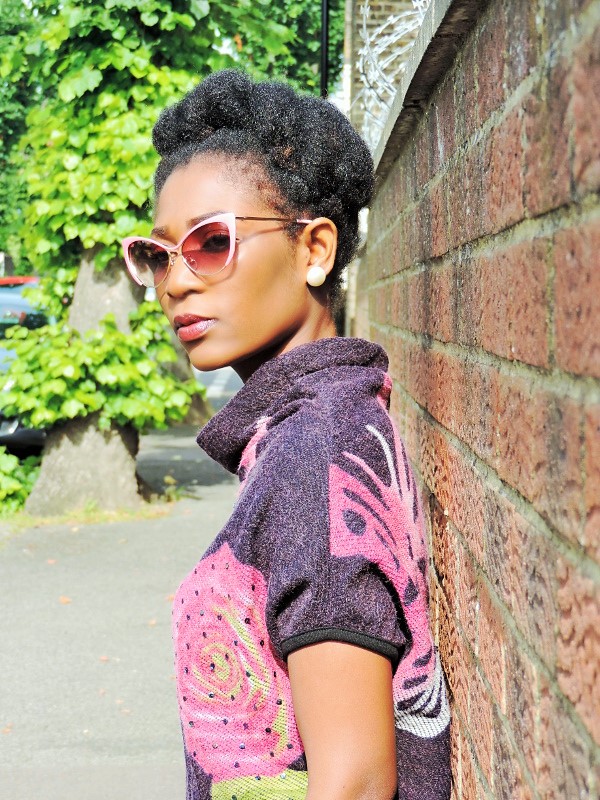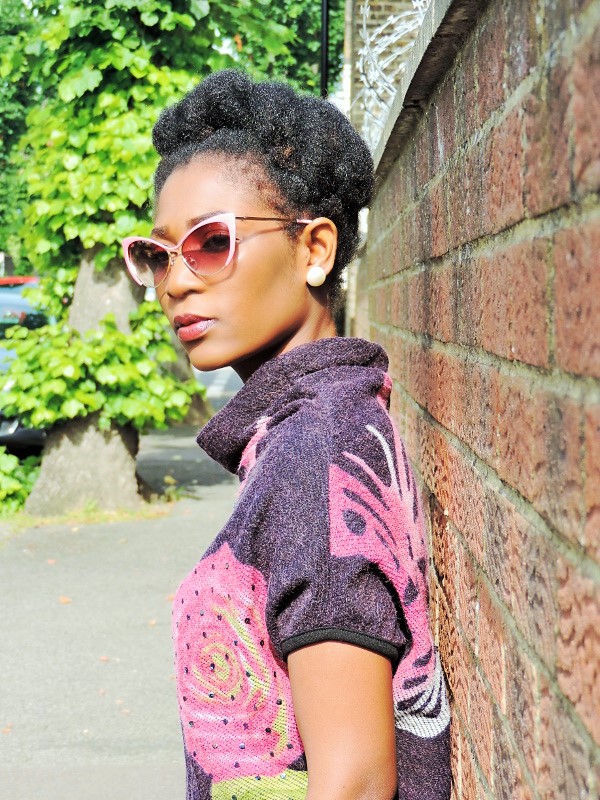 Choices – top // H&M – Jeans // Linzi – Blade Pump Heels // Ebay – Cat Eye Sunglasses.
Hello everyone hope you all doing great and hope you all starting your day with a big smile. Pink flower …..I haven't been up to much just chilling and chillaxing with my son as usual. We have been going round for show around in some nurseries because I want him to start part time pre-nursery before he starts nursery next year as he is a late born he has to wait till next year.
Sorry I could post anything last week as the weather wasn't good for a shoot but this weekend was just perfect so I was able to take photos for the blog. Have also decided to rock my natural hair so the weaves, wigs and extensions can rest hahahaha.
Have been transitioning from relaxed hair to natural hair for about two years now and natural hair to really hard to work with but am getting use to styling and finding products that are very good and works for my hair. I have been using shear butter, castor oil, olive oil, and coconut oil as my hair can be very very dry so I have to make sure its very well moisturize and so far so good. You all have a wonderful week. Love from Naa xoxo.